2015 Annual Report
View GratitudeAmerica's 2015 Annual Report and learn more about our programs making a difference in the lives of our armed forces.
Read The Report
OUR MISSION
GratitudeAmerica, Inc.'s primary goal is to provide critical support for our past and present military service members and their families during their return to civilian life. We accomplish this goal by offering retreat programs that use integrative restorative approaches to assist participants affected by deployment exposures such as Post Traumatic Stress and Traumatic Brain Injury, and by connecting warriors to resources through our network of community partners.
"America's fighting men and women sacrifice much to ensure that our great nation stays free. We owe a debt of gratitude to the soldiers that have paid the ultimate price for this cause, as well as for those who are blessed enough to return from the battlefield unscathed." ― Allen Boyd
Sen. Bob Dole
World War II Veteran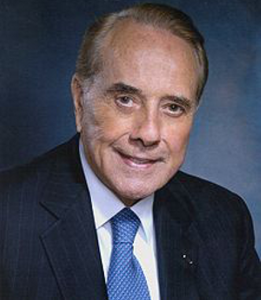 GratitudeAmerica's Honorary Chairman since December 2011 and a World War II veteran, Bob Dole has received national acclaim for his leadership on behalf of the disadvantaged and disabled. He is a passionate spokesman on issues involving veterans, hunger and nutrition, agriculture and men's health.
Col. David W. Sutherland
U.S. Army, Retired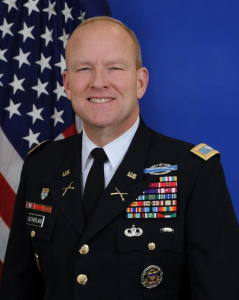 Retired Army Col. David W. Sutherland is a veteran of 29 years Active Federal Service in the United States Army, and a veteran of two wars; he is a vocal advocate for our returning service members, military veterans, their families, and the families of our fallen; and a mentor for thousands of organizations enabling those who have served.