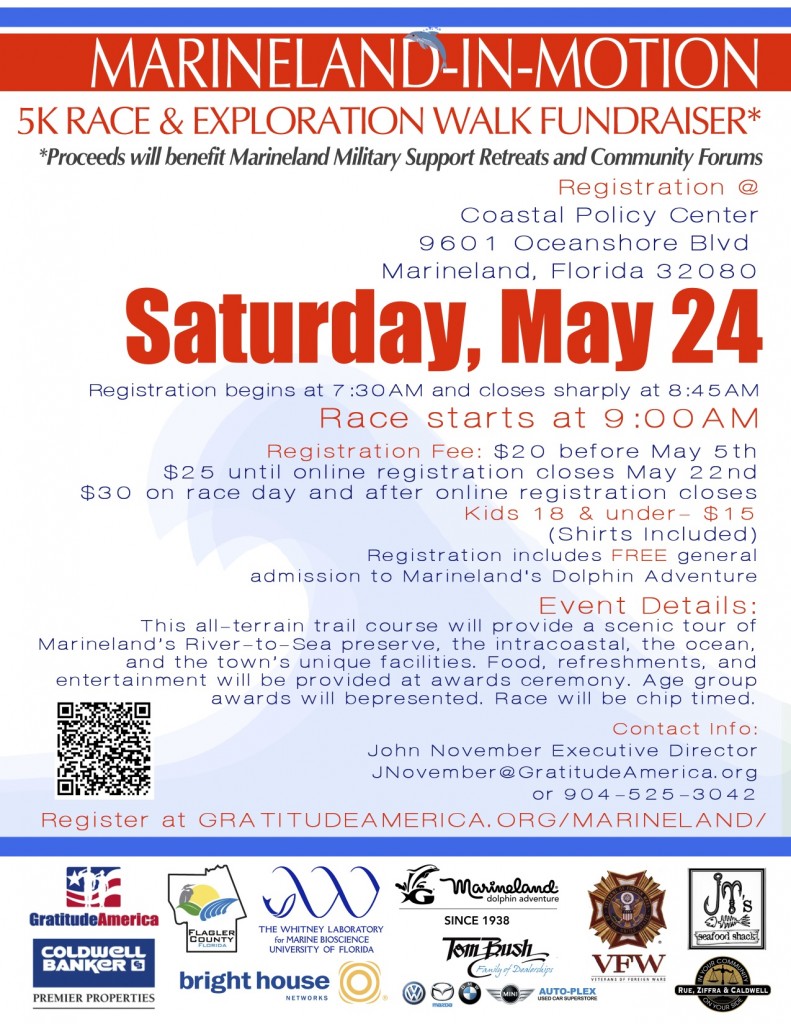 GratitudeAmerica invites you to download the below applications for our second Marineland Military Support Retreat, an integrative intensive retreat for post 9-11 NE Florida deployed service members and their primary support persons/spouses on July 17th, 18th, 19th, & 20th.
Our mission is to provide you with an opportunity to relax, restore connections with others who have experienced the stresses related to deployments, and to recreate in the beautiful setting of Marineland. We are grateful to you and your primary support for taking the time to individually fill out retreat applications. Please see below brochure below the flyer to learn more about our Marineland programs.
July 2014 Retreat Application
(Each Service Member & Support Person Fills Out Individual Application)


Download the flyer in PDF or Microsofy Word format (click the image)
for more details or Call John November at 904-525-3042.
"Thank You to our Military Support Retreat Key Sponsors"