Michael Anthony, Executive Director
Michael joined GratitudeAmerica in June 2016 to serve as Executive Director.  Prior to joining the team he worked at Publix Supermarkets where he oversaw all corporate education for Publix's managers.  After 20 years of service to Publix, Michael wanted to serve his fellow combat veterans.
Michael's background is in education, he holds degrees in education and advanced degrees in training and performance improvement.
After the 9/11 terrorist attacks Michael joined the U.S. Army Reserve in order to serve our nation.  He held various enlisted positions before taking a commission as an Army officer in 2004.  As an officer in the Reserve, Michael has commanded large units, lead troops in battle overseas, and most recently created regional medical strategy in Southeast Asia.  He is currently assigned as a Joint Medical Planner at US Forces Japan.  His awards include the combat action badge, meritorious service medal, and bronze star medal.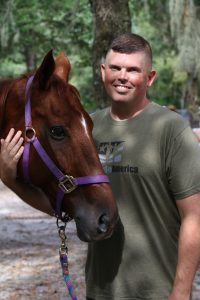 Jack Gafford, Director of Programs
Jack joined GratitudeAmerica in October 2016 to serve as the Director of Programs.  An Air Force veteran, Jack served in the U.S Air Force as a Security Specialist and Technical Training Instructor for Security Forces.  His passion for teaching others is unmatched and shows through his work at GratitudeAmerica. 
Jack spent several years in Nashville, Tennessee as a singer/songwriter and incorporates the power of music during our retreats.  He has written original songs for GratitudeAmerica and often will perform at our fundraisers and around the bonfire at retreats.
When not serving America's veterans, Jack spends time playing music and bass fishing.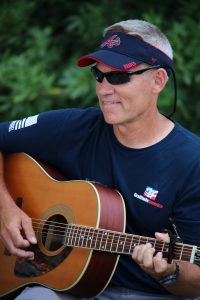 Ann Johnson, Clinical Director
Ann since retiring from the Army joined Gratitude America first as a volunteer in 2013 and joined the staff in 2016 to serve as the Clinical Director.  She is an innovative, behavioral healthcare leader and educator with extensive clinical and professional training experience. Ann brings her expertise as the Clinical Director to the Gratitude America family.
Ann McCulliss Johnson LCSW is a retired Operation Iraq Freedom veteran with over 30 years of military social work experience and trauma informed practice. Ann is a native of Philadelphia, PA and has lived all over the world as part of a military family. She currently resides in St Augustine, Florida with her husband George, who is also a retired veteran. Her son, Keith is also an Afghanistan vet and her daughter Maura volunteers regularly at the retreats.
Ann is a graduate of both LaSalle University and the University of Kansas. She is a licensed clinical social worker in the state of Florida. Ann services as a field instructor with both the University of North Florida and Florida State University for social work interns. And works closely in partnership with community veteran agencies who promote and support veteran healing.