WHO IS ELIGIBLE FOR WARRIOR PATHH?
Warrior PATHH programs are available for both male and female combat veterans — active duty or veteran, who have been involved in critical incidents. No clinical diagnosis or prior mental health care is required to attend.
The applicant MUST be an active, retired, or separated combat veteran; who has been involved in a critical incident. We define a "combat veteran" as anyone who has served in any of the five major branches of service and was deployed in a combat zone. Being a recipient of a Combat Action Ribbon, Combat Infantry/Combat Action Badge is not required; however, as an applicant for the Warrior PATHH you must be able to provide documentation of service and/or support that denotes your areas of service in a combat zone.
Our ideal candidate is a warrior who is determined to win their personal battles, has a willingness to accept coaching and a desire to embrace the process.  A warrior who has a vision of what they want despite not knowing how to get there and a passion to live fully.
If you are interested in applying for Warrior PATHH — and meet the above criteria as a combat veteran click the link below.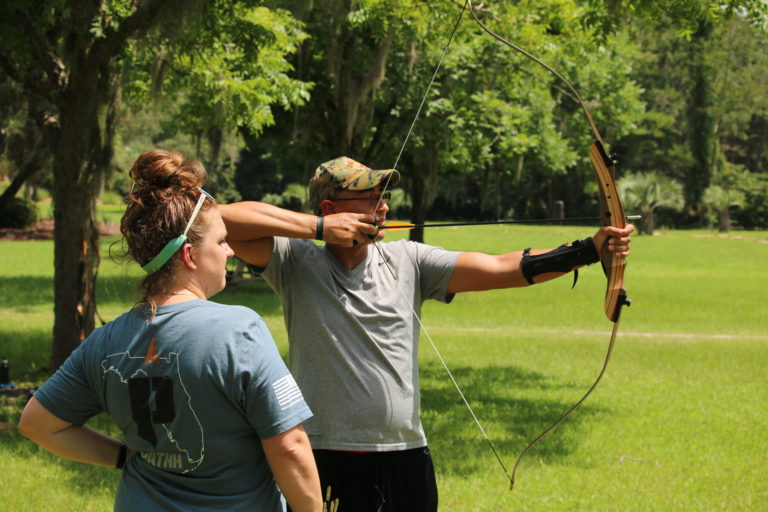 WHAT IS WARRIOR PATHH?
Warrior PATHH (Progressive and Alternative Training for Healing Heroes) is the nation's first non-clinical program designed to cultivate and facilitate Posttraumatic Growth amongst those struggling with PTSD and/or combat stress. Warrior PATHH enables these remarkable men and women to transform times of deep struggle into profound strength and growth. All Warrior PATHH instructors have walked this road from struggle to strength, and the blended team of trained combat veterans and civilians leverage their own experiences to guide attendees. This 18-month program begins with a 7-day retreat, initiating students into the Warrior PATHH.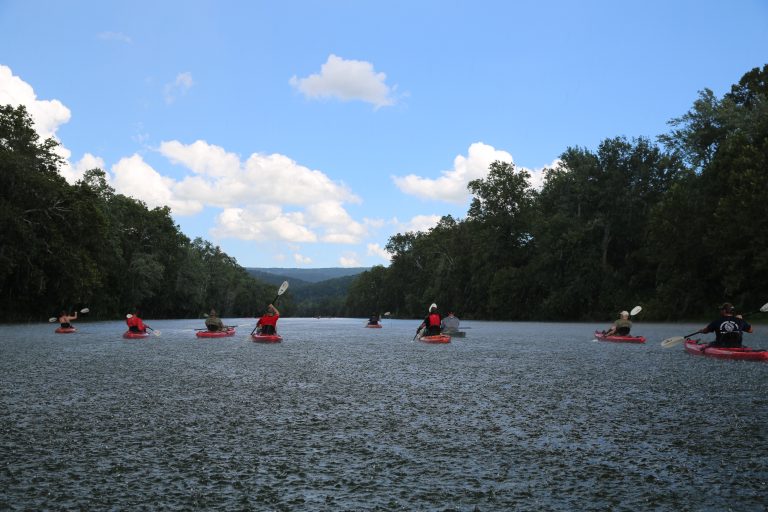 WHY DOES WARRIOR PATHH WORK?
Warrior PATHH is built on the decades-old science of posttraumatic growth.

Warrior PATHH is built on a foundation of transparency, honesty and mutuality. We do not ask anything of participants that our instructors are not doing or have not already done.

Warrior PATHH taps the natural skills abilities and resources of Warriors and leverages our understanding of what was gained and lost in combat.

Warrior PATHH connects Warriors who are on similar paths and builds new teams that hold each other accountable.

Warrior PATHH utilizes small group sizes (6-8 participants) and one-to-one instructor/student ratios.

Warrior PATHH represents years of effort, experience and understanding into precisely what is required to ensure our Warriors can come all the way home.

Warrior PATHH is committed to making lasting and sustainable changes in the lives of combat veterans to ensure they find their path and stay on it.
WARRIOR PATHH GUIDE JOB APPLICATION
GratitudeAmerica is seeking a motivated Combat Veteran who is interested in inspiring fellow Combat Veterans to struggle well.  A PATHH Guide is someone who enables these remarkable men and women to transform times of deep struggle into profound strength and growth.  If this describes you, then please send your resume and cover letter before Friday, December 6th to Mike Hilliard, Warrior PATHH Program Director mike@gratitudeamerica.org